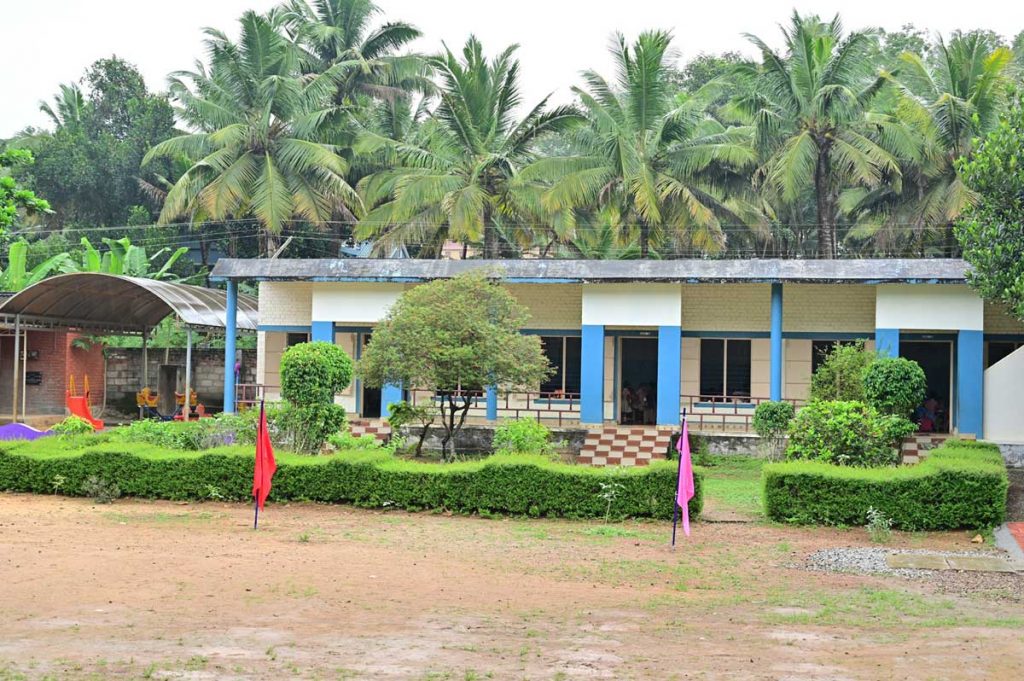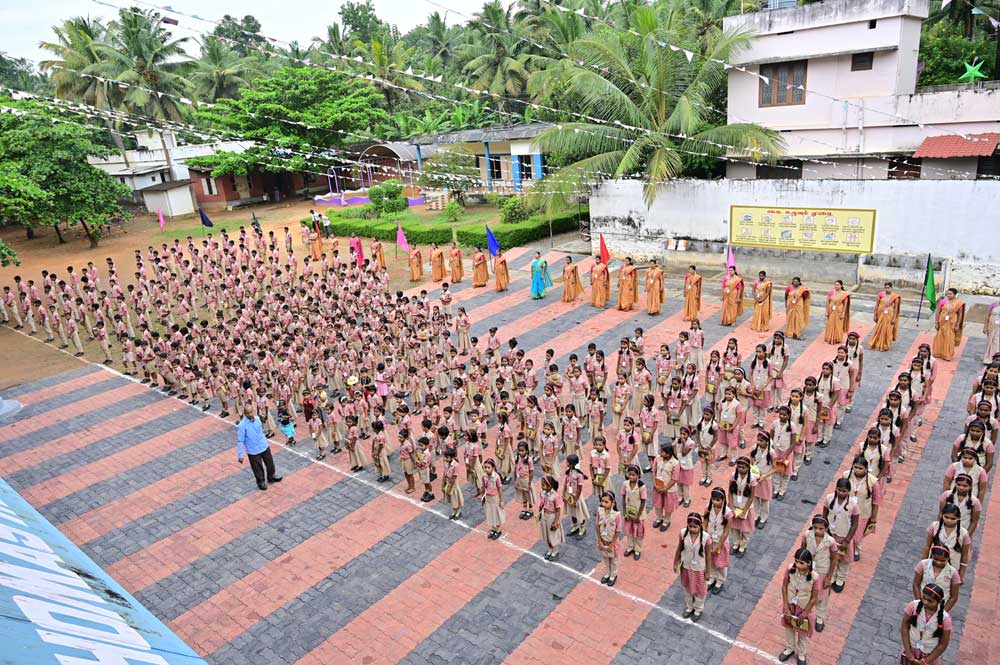 The St. Thomas Mar Thoma Matriculation Higher Secondary School is located in a Rubber Town Kulasekharam, Tamil Nadu which lies at the southern tip of India. This place is full of natural beauty and abounds with hills and valleys, waterfalls and catchment areas. The people here are planters. The main crop is rubber. It is interesting to note that people from different castes and religions live here in harmony. Today this wonderful place is rich in agricultural resources. In 1976, the vicar Rev. T.M Zachariah took the initative to start a nursery school at the old church premises with few students. He constituted the first school board with the Reverend as the president and the members of the committee. Where M.M George, G.M Varghese, P.K Daniel, T.M Thomas, T.V Samuel, A.M Chacko. Mrs. Mariamma Samuel held honorary post of Headmistresses.  Mrs. Chechamma Thomas held honorary post of School Advisor. Gradually the school grew up to the seventh standard and a new school building was constructed in the church premises. Till 1995 the school was under the direct control of the church. In 1995 St. Thomas Mar Thoma Church Educational society (Reg No. 90/95) was formed and the administration of the school fell under the church educational society. In 1995 the school was upgraded into a high school. In 2010 it was upgraded into a higher secondary school. The School campus is an ecofriendly spread across two and half acres of land. Here the children learn in the lap of nature, breathing fresh air and experiencing pure serenity .Itis situated in a place called Kollarai, Anchukandarai Road Kulasekharam. 
THE FOUNDER MEMBERS & EXECUTIVE COMMITTEE MEMBERS
| Name | Designation |
| --- | --- |
| Most Rev.Dr.Alexander Mar Theophilos Metropolitian | Patron |
| Rt.Rev.Dr.Philipose Mar Chrysostom Suffaragan Metropolitian | Vice Patron |
| Rt.Rev.Dr.Joseph Mar Irenaeus | President |
| Rev.A Ninan Oommen | Vice President |
| Rev.M.O Oommen Jr. | Vicar |
| Late Mr.Mathen Abraham | Secretary |
| Late Mr.P.C Koshy | Treasurer |
| Late MrP. K Thomas | Member |
| Late Mr.G.M Varghese | Member |
| Late Mr.T.M Thomas | Member |
| Mr.S Elizabeth Chacko | Member |
| Mr.K.M Mathew | Member |
| Mr.Joy Joseph | Member |
| Late Mr.D. Rajan | Member |
| Late Mr.M.T Thomas | Member |
| Mr.C.V Varghese | Member |
| Mr.C.M Abraham | Member |
| Mr.T. Sunny | Member |
| Dr. P.J Alexander | Member |
| Late Mr.Varghese Samuel | Member |
The St. Thomas Mar Thoma Matriculation Higher Secondary School aims at forming psychologically integrated, intellectually competent, morally upright and socially acceptable human persons, who will be open to the growth and will champion the cause of justice, truth, love and peace.
A school theme is commonly defined as a school that exists "to provide educational excellence for all students by creating a collaborative environment that empowers students, parents, staff, and community members to ignite a lifetime desire and love of learning through project-based learning, rigorous curriculum.